The Research Book serves as a way to track a Player's research progress for Research Stations, Engineering Stations, and other AW Crafting Stations. Research itself is not stored in the book; therefore, having it lost or destroyed does not result in losing the Player's research progress.
Usage
[
]
Once a Research Book has been crafted, the book must be assigned to a Player by right-clicking while looking at nothing that may be interacted with. After it has been assigned, the Research Book may be used to view the Research Goal Tree, as well as any recipes that are unlocked from specific research.
After assigned to a Player, the book may not be reassigned. As all books share the same research progress, the Player may give others their book to allow them to use your research progress or allow them to help speed up research.
Crafting Recipe
[
]
Version:1.0.0 alpha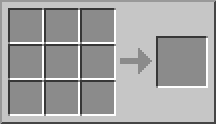 Version 2.4.115-BETA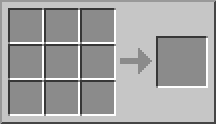 Research
[
]
See: Research