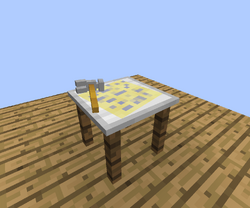 The Engineering Station block is used to craft all Ancient Warfare items. It may also be used to craft Vanilla items.
Version:?????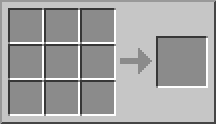 Version:2.4.115-BETA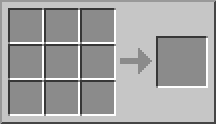 To use the station, place a Research Book in the top right slot of the GUI. You will then be able to craft any recipes you have unlocked through the Research Station.
The station works similarly to a normal crafting table, except that there are 18 storage slots at the bottom of the GUI. These slots will push items into the crafting grid as the resources get used.
If you close out of the GUI, items will stay in the crafting grid (As opposed to being thrown into the world, as with a normal crafting table.)
When broken, the 'break particles' are bits of lava. It is unknown if this is intentional.
Community content is available under
CC-BY-SA
unless otherwise noted.